It Was All A Dream
When Brad was just beginning Barnes 4WD, the Jeep JK was newly realeased. With Brad being a family man, this was the perfect combination of off-road family fun that he needed. Plus, it came in bright orange. Which may be Brad's favorite color.
The Build Process
Armor

We designed almost all of our JK armor around this Jeep. From bumper test fitting, to slider torture tests. Brad's JK was the test mule for them all.

Suspension

Our JK 3 link kit was designed to make a JK drive and handle better on and off-road. We tested this by driving the Jeep all the way across the country and back.

Tires & Wheels

Like we've mentioned, one of our brand partners is BFGoodrich and Method Race Wheels. We outfitted this JK with BFG KM3's in a 37.
Cross Country Expeditions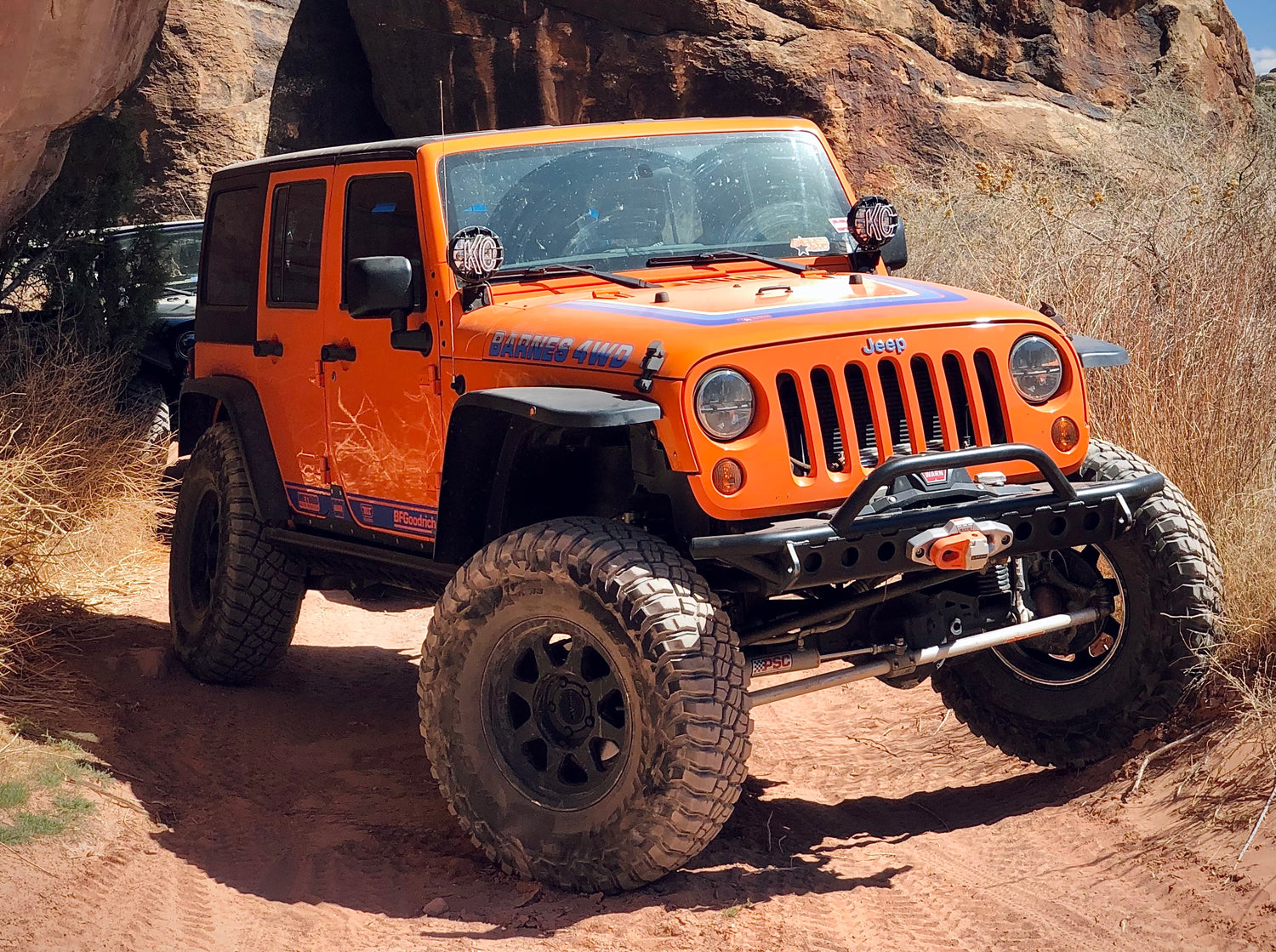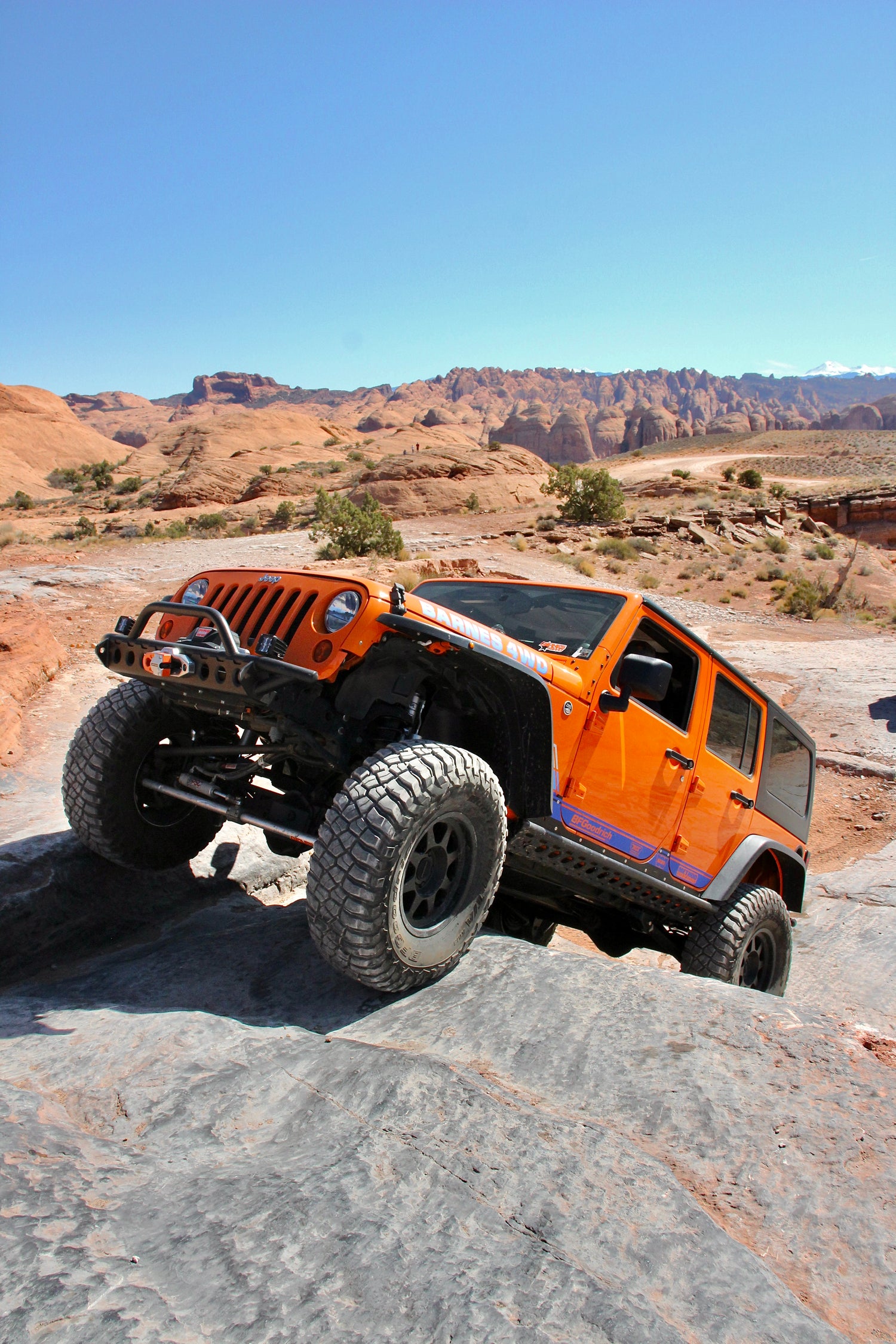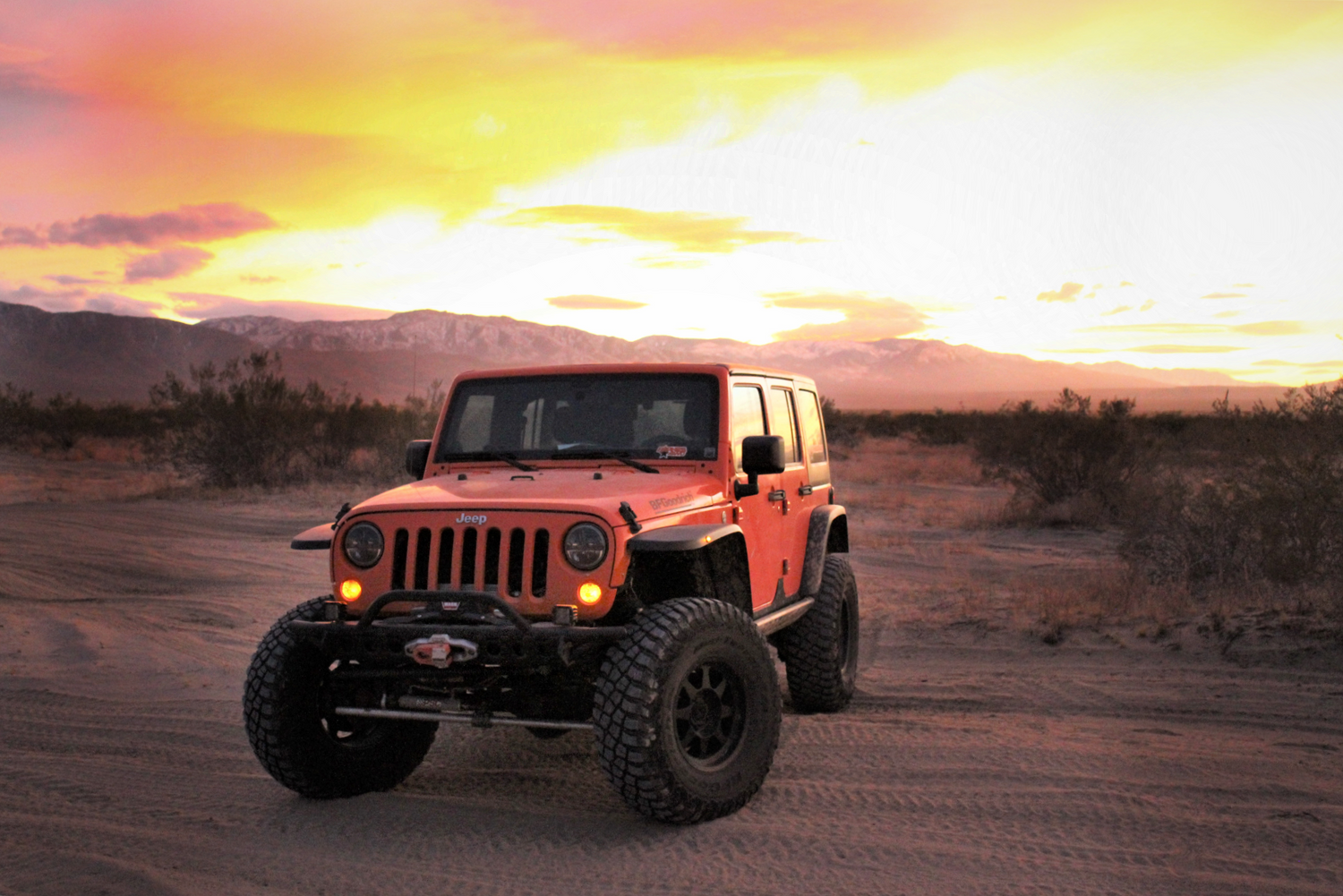 This JK is a true testament to the strength and durability of our products. We have driven this Jeep across the country three different times, wheeled it, and then drove it back home. Not only that, but each trip had the same parts that the last one had. We didn't throw new tie rod ends on, or change out any brackets. Just pure testing.