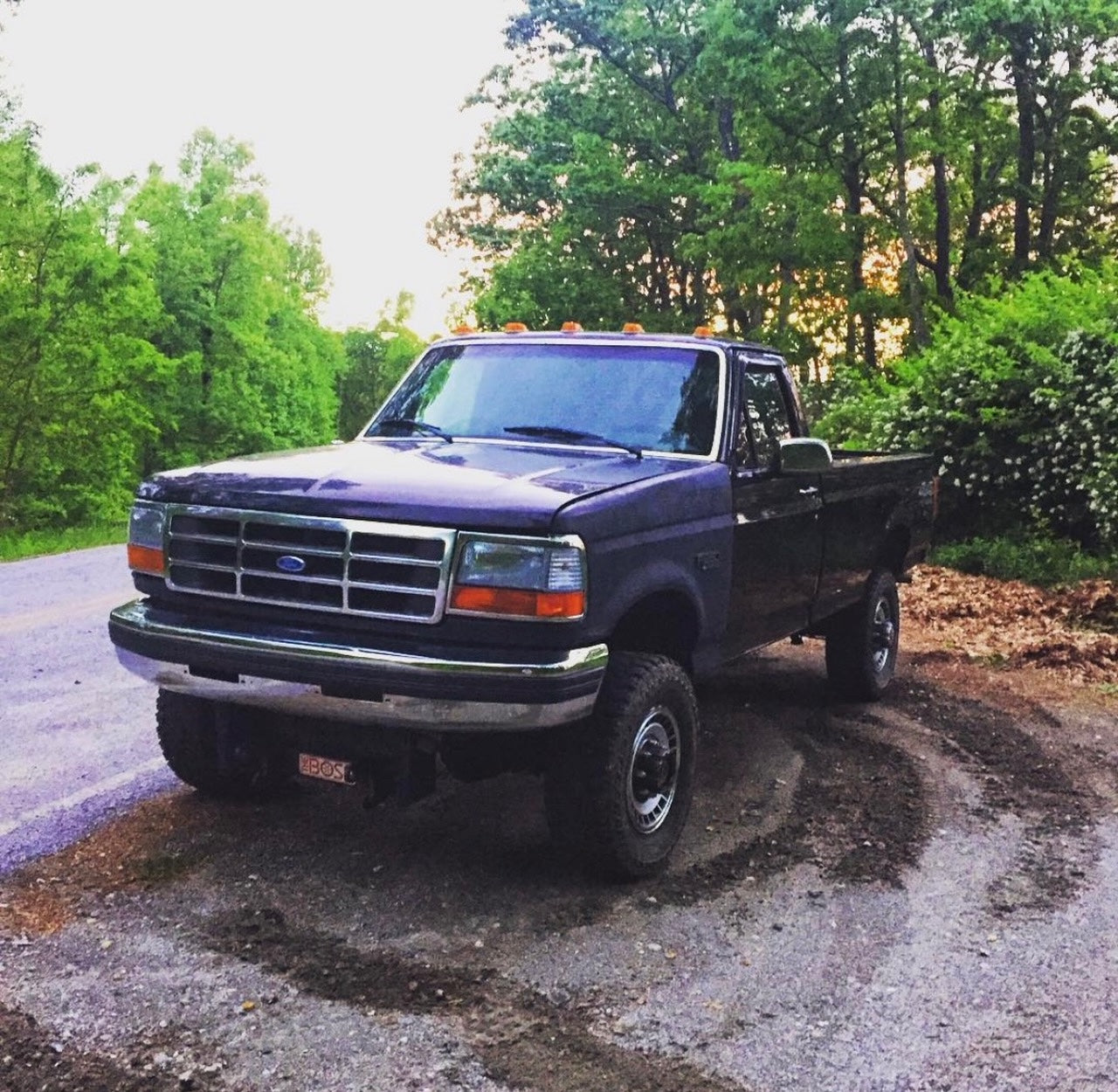 A Man With A Plan
AJ bought this F250 when he was in college at Western Carolina University. He decided he wanted to tackle something most college kids don't do, and that's a pretty in depth motor swap. When asked what was the reasoning behind this decision, he simply said "Cause I wanted to." Amen brother.
Can He Fix It? Yes He Can
All The Torques

It's not secret that a 5.9L Cummins is a pretty large motor. AJ fit this motor in the truck by installing a body lift, and taking the firewall to pound town.

Happy Little Trailing Arms

Much like Bob Ross, AJ is what we refer to as an artist. He is one of our design engineers here at B4WD. So, when he needed a set of trailing arms due to the insane amounts of HRSPWRS he was putting down, he made them himself.
Fuel's & Fummins Logos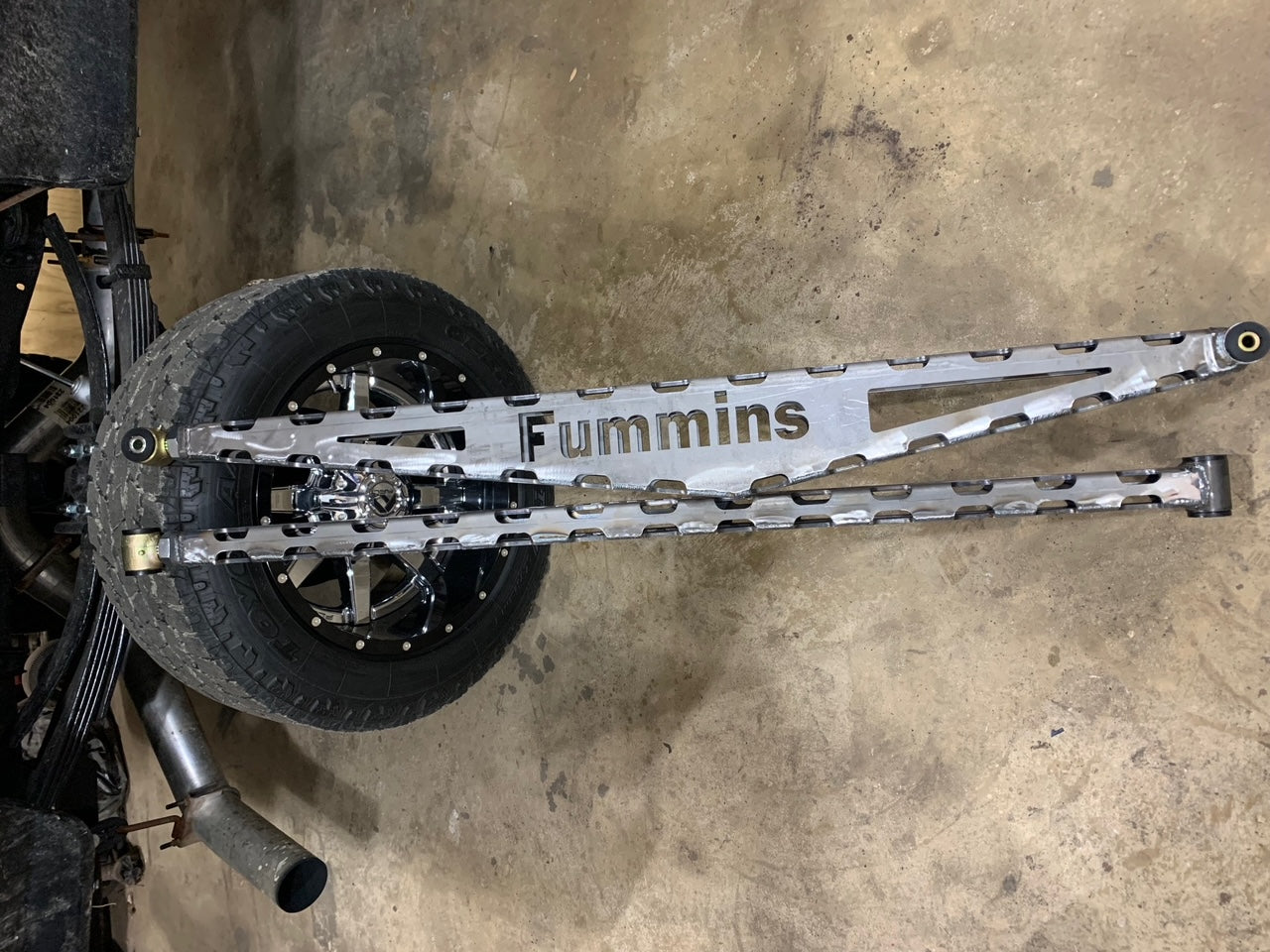 Regular price
$184.00 USD
Regular price
Sale price
$184.00 USD
Unit price
per
Don't have the ability to draw your own traction bar kit? No worries, we sell an easy to install kit. You won't have a Fummins logo in it, but you won't feel like your rear end is playing hop scotch behind you.
Currently, AJ is stil dialing in his motor swap. The truck runs and drives just like he wanted. Big, loud, and a lot of smoke. He plans on taking the tires up to a 37". We are trying to convince him to put a widebody kit on it.. but he's still not on board.